About Us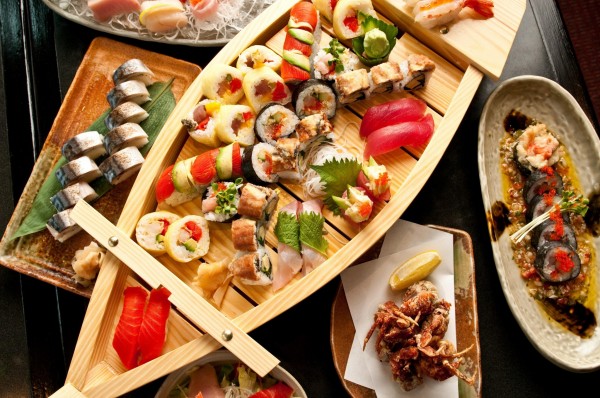 HOURS
We are open every day 5pm until late.
Nagomi – Peace, Happiness and Harmony
Long time locals Shizuo and Speedy opened Nagomi Sushi in 2008, with the hopes of making people happy with great sushi.
We offer more than 20 different kinds of fish, always served fresh, coming from all over the world including Japan, Mexico, New Zealand and British Colombia, Canada; which places us in one of the top restaurants of Whistler.
The quality of the rice and vinegar is very important when making great sushi. We are Proud users of High Quality Japanese short grain rice and the sweet and mild Aka-zu (red vinegar).
Our team of Chefs are often creating new inventive sushi rolls and dishes, inspired by Japanese cuisine, brought right to your table.
We can't wait to see you at Nagomi Sushi Whistler!
We also offer take out:
Place your order with us at 604.962.0404. Wait times depend on how busy we are, expect long waits on Stat Holidays. We don't take orders via email or voicemail.
Located at the Base of Blackcomb Mountain in the Le Chamois Hotel.
For reservations please call 604.962.0404
Please refer to our Reservation Policy
We accept VISA, MASTERCARD, INTERACT and CASH.
Like us on Facebook to hear about new menu items and promotions:    http://www.facebook.com/NagomiSushiWhistler/
Follow us on Instagram:  http://www.instagram.com/nagomisushiwhistler/